We would like to take this opportunity to welcome you to the Shire of Eisental!
Eisental covers an area that includes, but not limited to, the cities of Allentown, Bethlehem, Easton, Quakertown, Reading, Lehighton, Tamaqua, and Pottsville, Pennsylvania (Lehigh, Northampton, Carbon, Schuylkill, and Berks counties).
Remember, even if you do not live within our borders, you are welcome to participate in any of our activities! Have questions? Want answers? Check out the SCA Newcomer's Portal!
For a complete list of all Kingdoms, please check out the following link. This SCA link lists the Kingdoms within the SCA.
To see what East Kingdom Shire you live in, just click here.
Within our boundaries, you will find many interests ranging from Heavy List fighting, Fencing, Youth Fencing, Archery, to Arts and Sciences, and much more.
Please join us at our Shire Meetings. Check the Activities Page for monthly meeting dates and times. Please check the directions/map at the bottom of the page.
Please check out the Links page for Newcomer Links.
Please contact Seneschal/President: Lady Oriana Volpe della Octavia de Venizia with any questions.
Simplified Lingo:
SCA – Society for Creative Anacronysms
SCAdian – People who participate in the SCA
Kingdom – The world is split up into 20 Kingdoms
King/Queen – Ruler of each Kingdom for 6 months
Prince/Princes – Future ruler of each Kingdom the following 6 months
Barony – a large group within a Kingdom
Baron/Baroness – Title to individuals ruling a Barony
Canton – a small group within a Barony
Shire – a small group within a Kingdom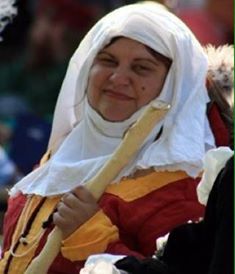 Lady Brit Taillyell
Disclaimer
Updated May 22, 2023